BECOME A PILATES INSTRUCTOR WITH ONE OF THE BEST SCHOOLS IN THE WORLD!
This training specializes in mat-based pilates, which is the very essence of the method and has infinite applications. Since the Mat Program is the basis for pilates exercises with machines, it is also the perfect springboard for the Comprehensive Global Program.
At the end of the course you will be able to:
Work in accordance with pilates principles and introduce these principles to clients and students.
Evaluate posture and types of posture, and detect postural deviations.
Solve problems and provide effective exercise solutions for many physical conditions.
Compiling comprehensive and safe mat-based pilates programs tailored to individual needs.
Adapt a class to different environments and environments.
Integrate small appliances into a mat-based pilates class to achieve better results.
Use the BASI Block System® to successfully manage classes and exercises on the ground.
Analyze and understand pilates exercises based on anatomical and biomechanical principles.
Demonstrate a high level of the vast repertoire of classic Pilates exercises, as well as the wide range of original BASI exercises.
Modify the exercises according to the person's needs and objectives.
Establish a solid foundation to continue with the next level of training: Comprehensive Teacher Trainning Course.
COURSE DETAILS:
Language: Taught in both Spanish and English.
---
Theoretical hours: 24 hours divided into 2 weekends:
16-18 Feb 2024 [module 1 to 3]
22-24 Mar 2024 [module 4 to 6]
Fridays: 2:00 pm to 6:00 pm – Saturdays: 10:00 am to 2:00 pm – Sundays: 9:00 am to 1:00 pm
---
Practical hours: 85 hours to be completed as follows:
We will offer our Pilates study for the internship and with each student we will coordinate the availability of schedules, days and other factors that must be taken into account according to personal circumstances.
15 hours of observation of which 50% can be online on the BASI Pilates YouTube Channel or Pilates Interactive and 50% at DARTE Pilates or another studio where a BASI Pilates instructor works and gives you permission to observe.
30 hours giving classes as an instructor, which will also be free of charge.
40 hours of personal practice to be completed in 2 ways:
a) Practice of mat between students or alone (without instructor) in the studio (which will also be free) or at home or another place or studio.
b) Receiving mat classes in our studio. These mat classes with studio instructors (private or group) have a temporary student discount (discount not applicable with Faculty classes). This discount ends 1 year after the start of the course. Classes and tutorials with BASI Pilates faculties will not be discounted.
---
Start date: Feb 16th, 2024. (registration deadline: January 17th 2024)
Place: DARTE Pilates Marbella.
Course Price: $ 1,375 USD
$500 as initial deposit (includes the Non-Refundable $100 USD Processing Fee). The balance of $875 USD is to be paid up to 10 business days prior to commencement of the program unless you choose to do installment payments.
· BASI Mat graduates will be able to deduct to the Comprehensive Programme 100% of what they paid in the Mat Programme if they enrol within 2 years after the last module of the Mat programme and do not attend the Mat part of the Comprehensive Programme. If they want to repeat the Mat part to refresh their knowledge (recommended) the discount will be 50% of what they paid for the mat programme.
· If you want to repeat the course (called audit), it costs $ 125 USD per module you want to repeat.
Examination Price: $ 150 USD (not included in the course price to be paid 10 days before the exam).
Study Books (included in the course fee):
– Digital English PDF. Hard copies of he books may be purchased on the BASI Store at https://www.basipilates.com/shop/products/books_dvds/ Must be fully enrolled in a program to receive the passwords.
Optional Mentored Open Studio + Q&A pack: 110 € (4 days of tutorship -3 hours a day- for Questions and Answers after the course).
---
---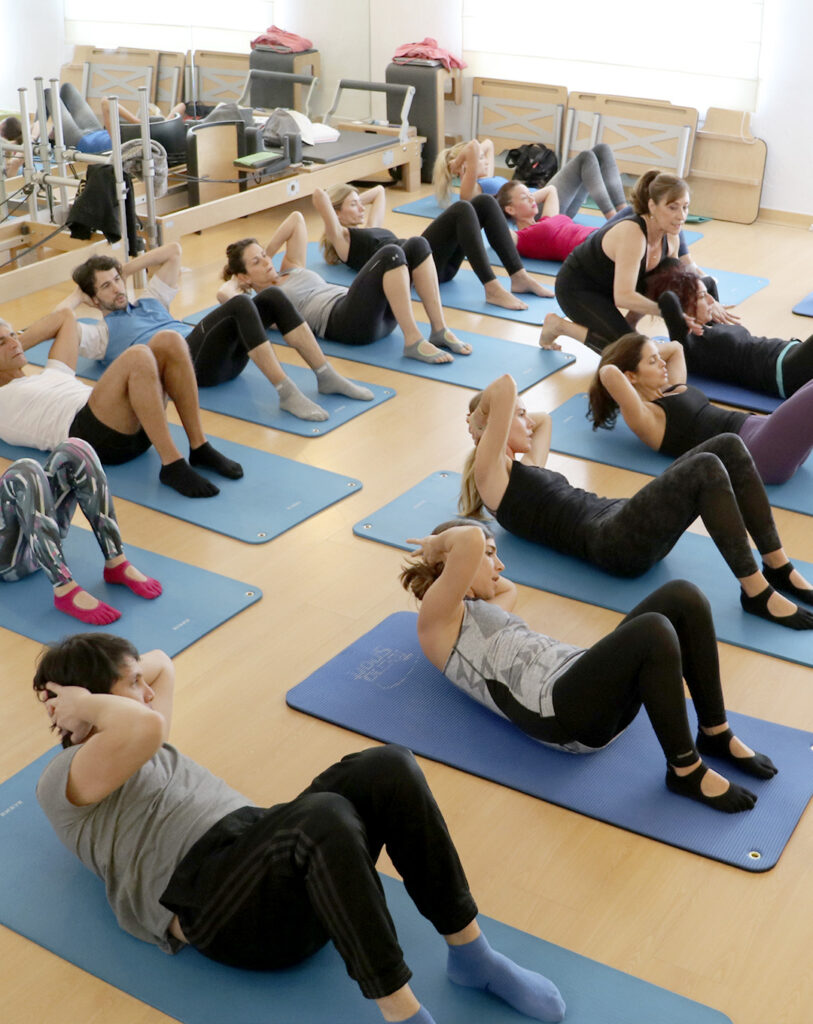 Other courses & workshops