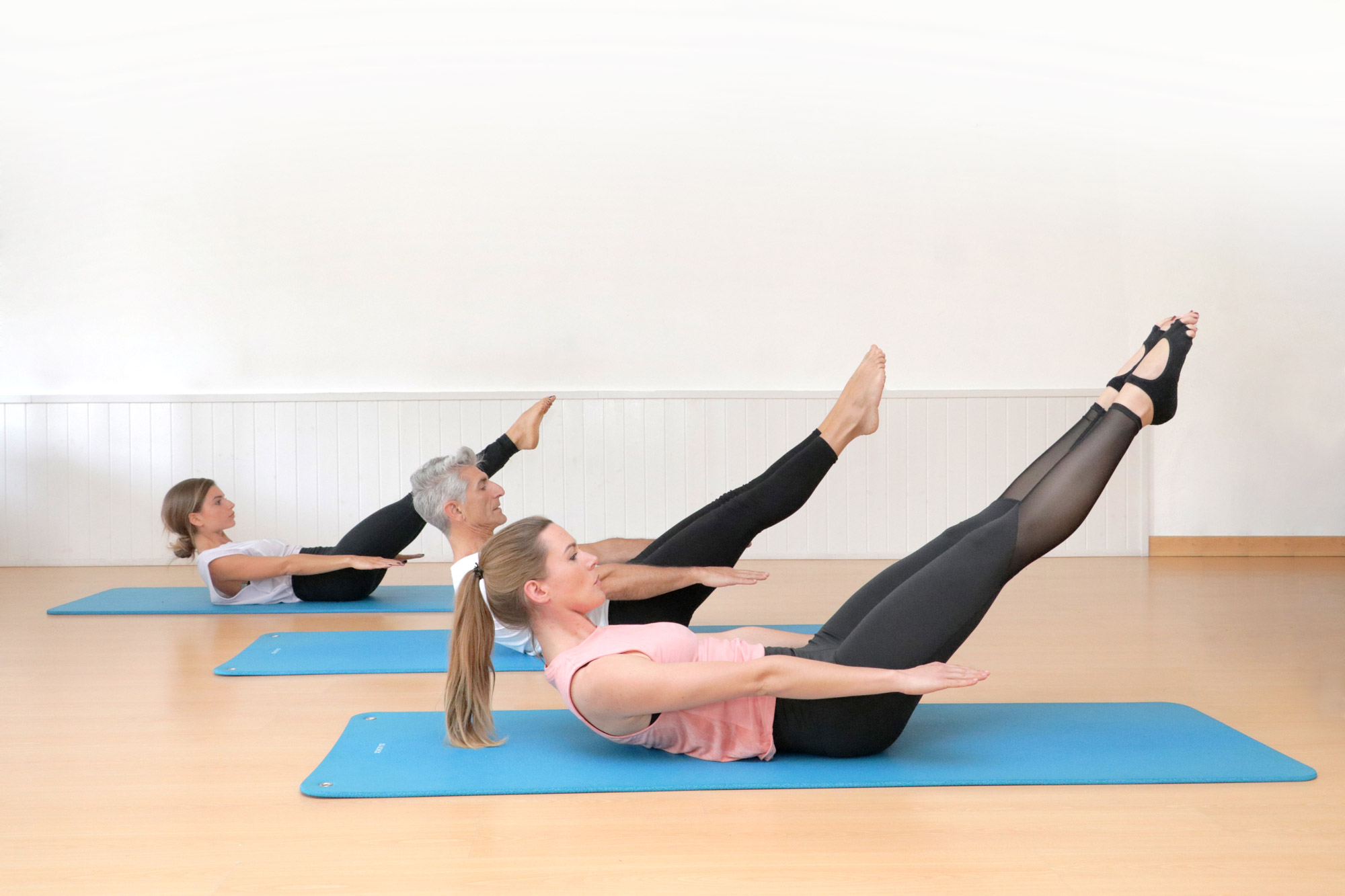 50 minutes.
Group Pilates classes on the floor.
These mat classes can be followed by people of all levels. The instructor adapts the repertoire according to the needs.
The fluidity and energy in these classes will give you a boost of resistance and strength.
You will learn to take the training routine home with you.